When the COVID-19 pandemic was declared, WDFN Chief and Council established a Pandemic Response Committee. The Committee meets regularly to ensure risk to the community, staff and visitors is mitigated by implementing COVID-19 safety procedures. As information continues to change rapidly, we strive to provide the most up to date and accurate information for our community.
Safety Measures Against COVID-19
Wash hands frequently
Carry a mask with you when you are outside your household. If you are in a situation where you cannot maintain a 2-meter distance, wear it. You cannot always predict when you will find yourself in a crowd where you cannot maintain a 2-meter distance from others.
Wear a mask in any outdoor environment where you cannot maintain a 2-meter distance from others.
Avoid sharing food, drinks, or other items that touch your face (e.g. cigarettes, vapes) with people outside your household. These are common ways to spread COVID-19.
Avoid doing activities with people from outside your household if you need to remove your mask.
Avoid standing or sitting close to people outside your household. The closer together you are, and the more time you spend within 2 meters of others, the higher the risk of catching or spreading COVID-19, especially when you are indoors. Always stay 2 meters apart
WDFN COVID-19 Health Checks
Part of a Whitecap Dakota's COVID-19 Safety Plan involves ensuring employees and visitors with symptoms of COVID-19 or who have had a potential exposure are prohibited from entering our public spaces. We ask that all employees and visitors use the below health check screening before entering our buildings.
Clinic Contact Information and Key Contacts
Health Related Questions: Whitecap Dakota Health Centre: 306-373-4600

Covid-19 Information for Whitecap Dakota Businesses: Darrell Balkwill: 306-477-0908

Non-Health Related Questions: Saskatchewan Public Safety Agency: 1-855-559-5502

Mental Health Resources: 306-373-4600

Medical Emergencies: Call 911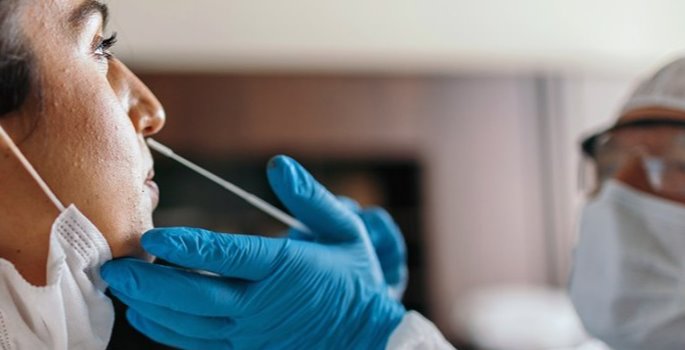 Whitecap Dakota First Nation Test Site
Open Monday - Friday 9-11 am
Test site is open to community members, staff and anyone who needs a test within the surrounding area.
Whitecap Dakota First Nation Vaccine Clinics
Every Wednesday
Vaccine clinics are held every Wednesday at the Whitecap Health Centre and are open to members, clients of the Health Centre, employees in Whitecap and their families.
Contact the Health Centre to book your appointments at 306-373-4600