Posted on Thursday, September 22, 2022 07:48 AM
Online Registration is now OPEN! Until October 5, 2022 at 9:00 pm SK Time*
Register to vote online by clicking the link:
Online Registration period begins September 21,2022 and will end October 5, 2022 at 9:00 pm (SK time).
Can I Vote In Person?
You may vote in person at one of our designated polling stations located in Saskatoon or at Whitecap Dakota First Nation. If you intend to vote in person, no registration is required, just show up at one of our designated...

Posted on Tuesday, September 06, 2022 05:15 PM
TAKE NOTICE that an Approval Vote and Constitution Vote will be held on the 6th and 7th days of October 2022, in order to determine if the Eligible Voters of Whitecap Dakota First Nation authorize the Approval Documents and WDFN Constitution.
To view the WDFN Membership Voting List, contact our Government Office at 306-477-0908, or via email at engage@whitecapdakota.com. An official list is available for viewing at the WDFN Government Office.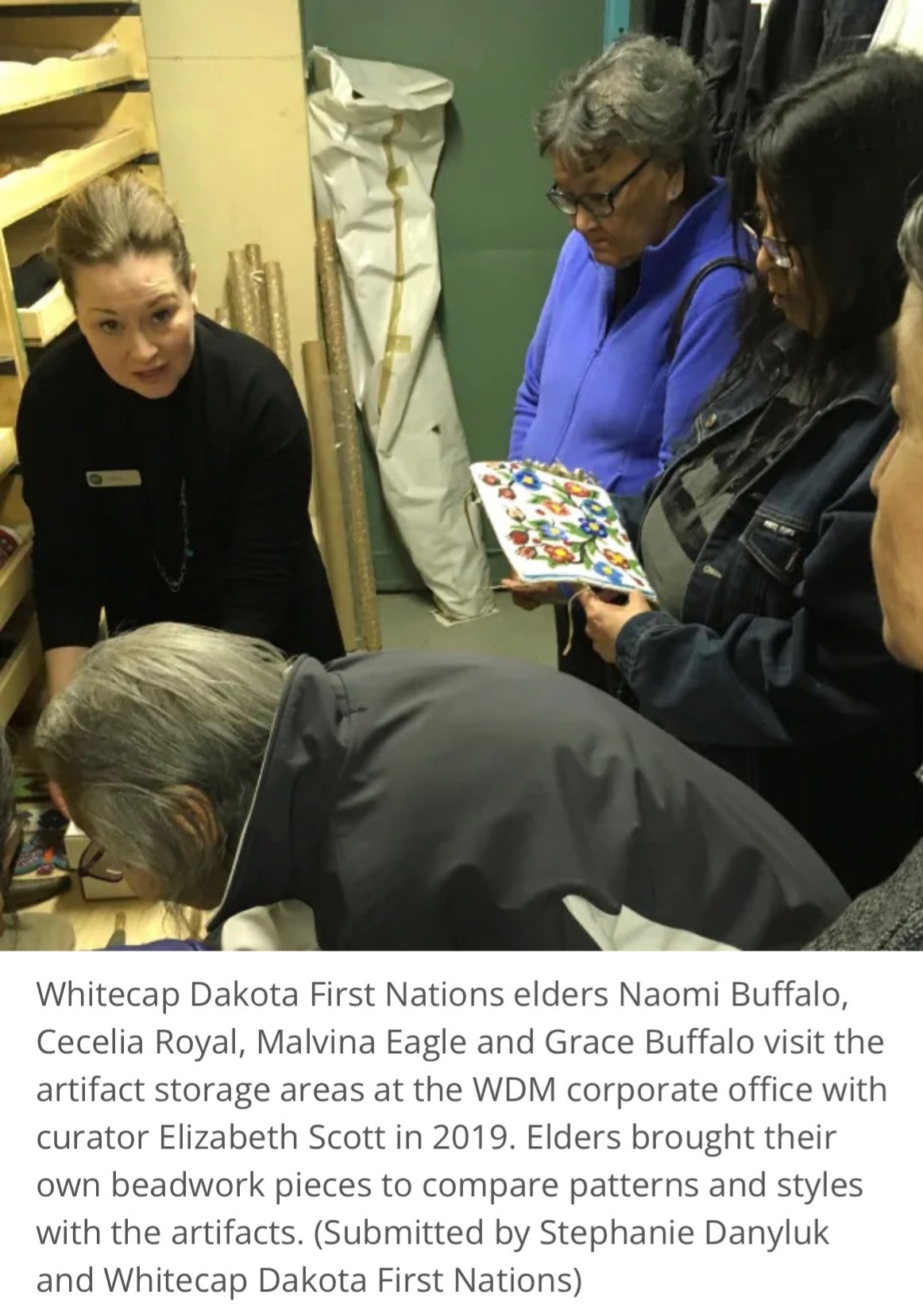 Posted on Thursday, February 24, 2022 10:24 AM
Through our relationship with the
Western Development Museum
, Whitecap's history will be showcased as part of an exhibit scheduled to open to the public this fall.
The exhibit will showcase historical artifacts and family photos of the Whitecap Dakota Nation, and highlight history through our indigenous perspective. We look forward to sharing this important history with our community and the general public.
Learn more about this exciting initiative here:
CBC Article
Posted on Friday, September 09, 2022 02:00 PM
We are hosting a contest to encourage members to sign up for this important communication tool!
The First Nation's custom mobile communications app contains community notices, news articles, events and job postings. The app is available for install on cellular devices and can be found in the Apple Store or the Play Store. Search for "Whitecap Dakota First Nation Communications".
Follow these steps to download the app.
If you are currently signed up, or if you sign up for Whitecap's Mobile...
Posted on Friday, June 24, 2022 03:09 PM
The five CSO's enrolled in 6-weeks of training from May 2nd-June 10th, 2022 at Saskatchewan Polytechnic in Prince Albert, SK. They completed in-person and virtual lessons and took part in tactical training.
Please join us in welcoming our new recruits!
Heather Brittain (Whitecap)
Lyndon Littlecrow (Whitecap)
Keigan Yuzicappi (Whitecap)
Neil Crane (Muskoday)
Bradley Pechawis (Mistawasis)
The new recruits will observe and report until completing their accredidation in July.
WHAT...