Whitecap Education – A Brief History
Whitecap Dakota First Nation has a strong record of emphasizing learning and student achievement. Our forefathers proved their importance for education with a petition in 1888 requesting that the government place a school on our Reserve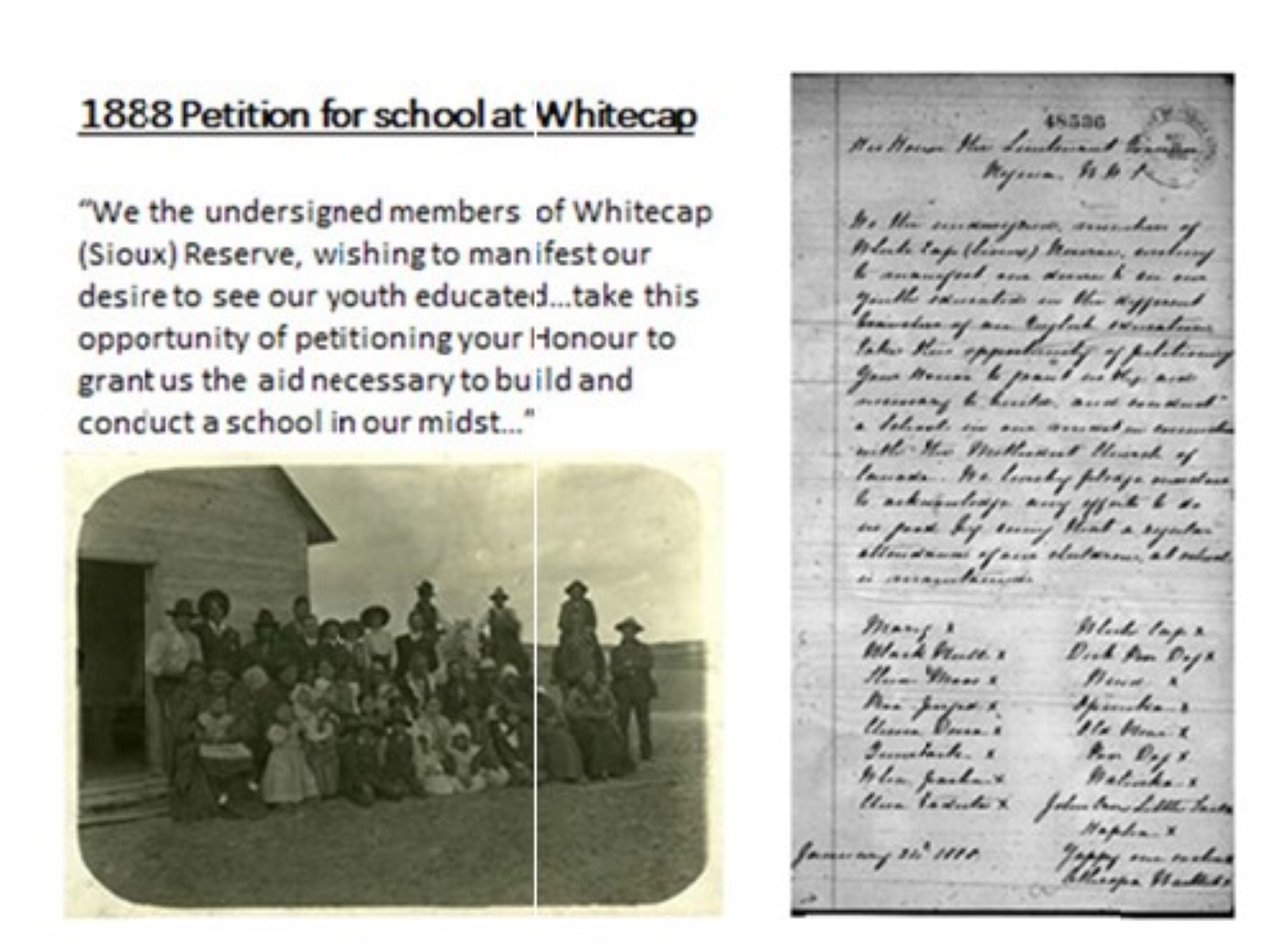 A day school operated on Whitecap for many years, with students then being placed in residential schools for senior grades.
Whitecap Elementary School was opened in 1996. In 2016, it was renamed Charles Red Hawk School after Charles (Wodbu) Red Hawk who was the first Dakota teacher at Whitecap. After attending the Whitecap Day School as a child, he taught for eight years between 1916 and 1923.
For Whitecap, support for families to educate their children begins at infancy. The First Nation also constructed an Early Learning Centre attached to the main school.
Charles Red Hawk School
Charles Red Hawk School (CRHES) offers instruction from pre- K to grade 4. We currently have approximately 60 students attending the school. We want our students to grow academically, socially and culturally, giving them every opportunity to be a successful person.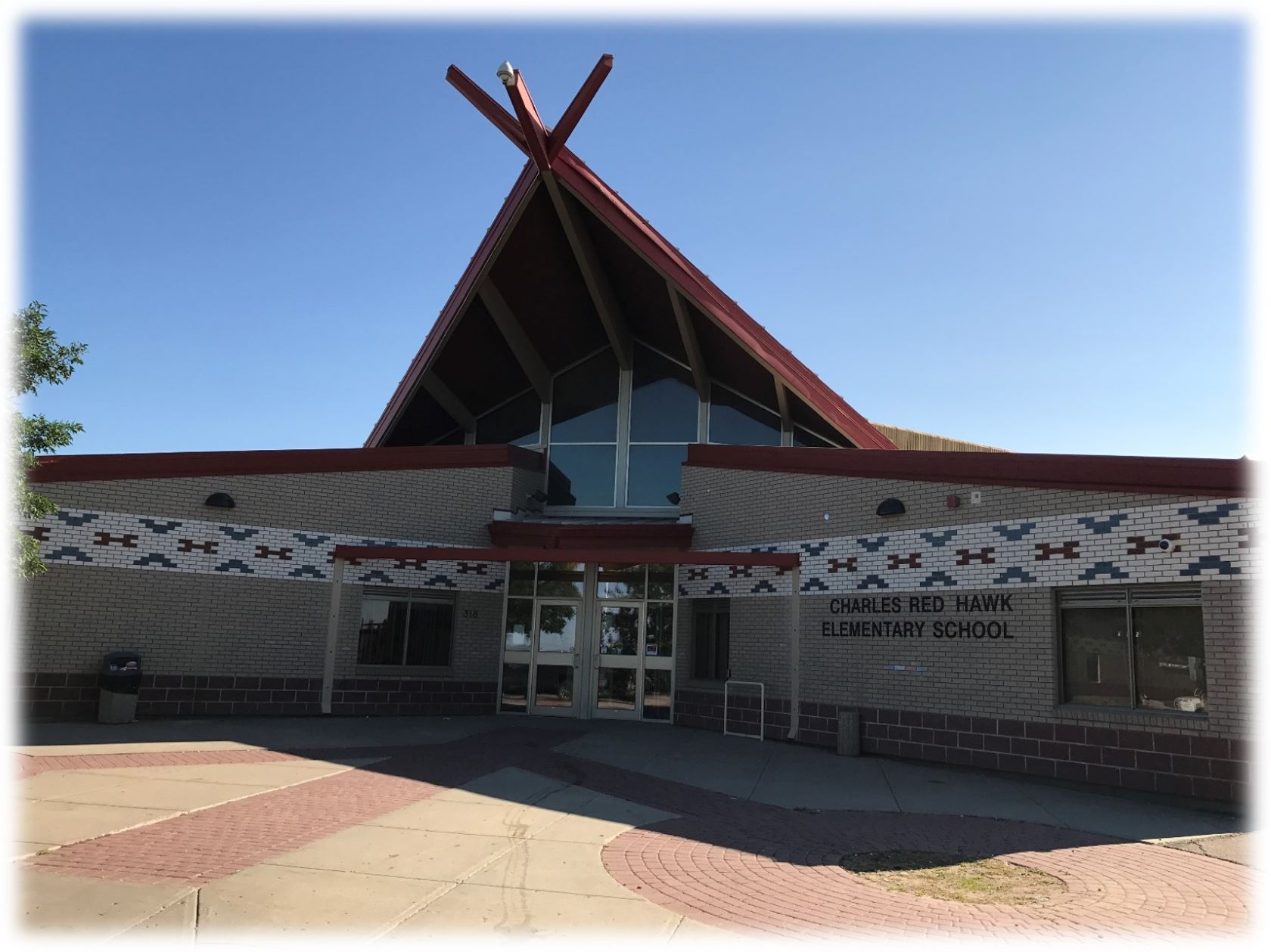 CRHES's program concentrates on intensive early schooling with a strong Dakota language and culture component. Teaching a variety of programs that help students make appropriate social decisions will help these students become respectful citizens. Having an elder teach traditional Dakota language along with support from Whitecap's Elders gives our students the opportunity to continue with the traditional Dakota language and cultural teachings.
Through our Whitecap-Saskatoon Public Schools Education Partnership, CRHES has more resources and expertise available to the community and its children. Under our Partnership Agreement, the CRHES is operated by SPS with SPS teaching staff who are professional members of the Saskatchewan Teachers Federation. School programming is guided by our Joint Governance Committee consisting of Whitecap and SPS leaders.
Schooling in Saskatoon
Following Grade 4, Whitecap students attend SPS schools in Saskatoon for the balance of their elementary schooling (Grades 5-8) and for their secondary schooling (Grades 9-12). The Whitecap-SPS Education Partnership leveraged unique federal-provincial cooperation in funding the construction of a new school within Saskatoon in 2017 that acts as the "home" for WDFN's off-reserve education programs.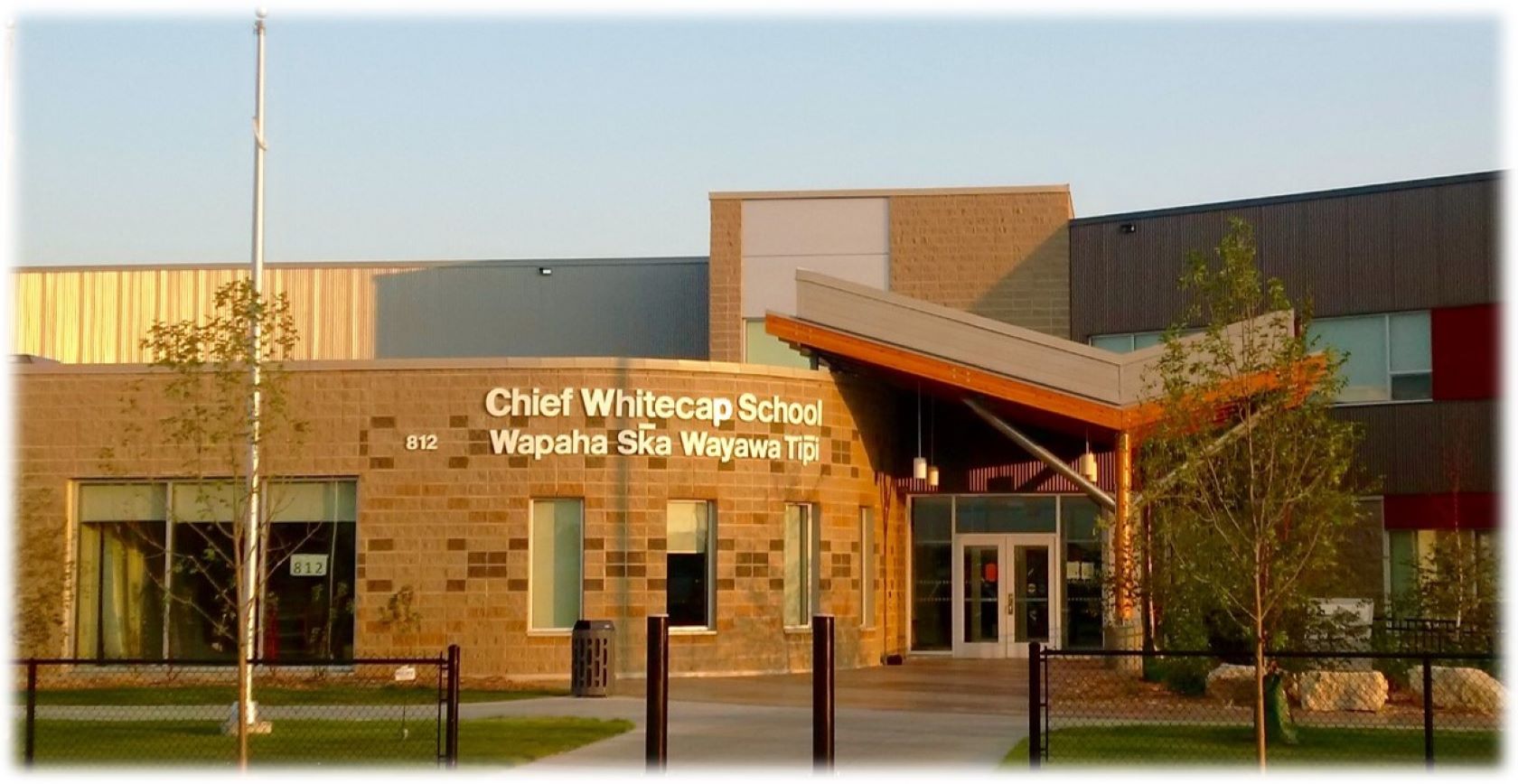 The new school—Chief Whitecap School—located on the south side of Saskatoon 20 minutes from Whitecap, has been named to honour Chief Whitecap. It includes a Whitecap Dakota culture room that will be available to both the Whitecap and Stonebridge communities to share cultural experiences. As well, through the support of Canada 150 funding, the partners have developed additional displays and curricula that will be available to all Saskatoon Public Schools students. This project is built around a theme of reconciliation and the spirit of alliance between Saskatoon and Whitecap Dakota First Nation. It also portrays the history of the Whitecap Dakota people.
Connect with Charles Red Hawk Elementary School
Follow on Facebook for important updates or contact the school at 306-477-2063