Posted on Tuesday, September 06, 2022 05:15 PM
TAKE NOTICE that an Approval Vote and Constitution Vote will be held on the 6th and 7th days of October 2022, in order to determine if the Eligible Voters of Whitecap Dakota First Nation authorize the Approval Documents and WDFN Constitution.
To view the WDFN Membership Voting List, contact our Government Office at 306-477-0908, or via email at engage@whitecapdakota.com. An official list is available for viewing at the WDFN Government Office.
Posted on Friday, June 24, 2022 03:09 PM
The five CSO's enrolled in 6-weeks of training from May 2nd-June 10th, 2022 at Saskatchewan Polytechnic in Prince Albert, SK. They completed in-person and virtual lessons and took part in tactical training.
Please join us in welcoming our new recruits!
Heather Brittain (Whitecap)
Lyndon Littlecrow (Whitecap)
Keigan Yuzicappi (Whitecap)
Neil Crane (Muskoday)
Bradley Pechawis (Mistawasis)
The new recruits will observe and report until completing their accredidation in July.
WHAT...
Posted on Friday, May 13, 2022 11:12 AM
The First Nation's custom Mobile App is Live for download on Apple Store or the Play Store.
The new app contains community notices, news articles, events and job postings.
To download the app, go onto Apple Store or Play Store on your mobile device and search Whitecap Dakota First Nation, or use the QR Code to take you to the download link:
The app is public, and anyone can download it. However, we can push out urgent notifications, and post surveys and forms for various...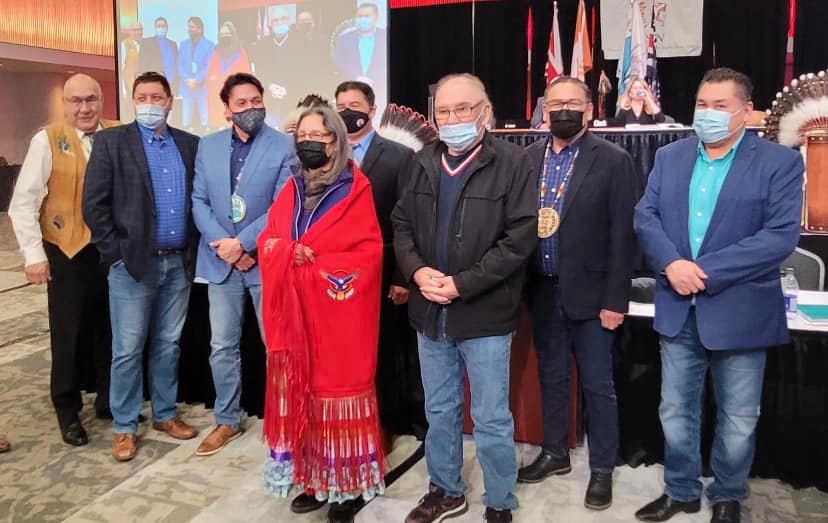 Posted on Wednesday, February 23, 2022 10:11 AM
Congratulations to Senator Vivian Anderson as she took her oath of office on February 22, 2022 as the newest member of the Federation of Sovereign Indigenous Nations Senate. Senator Vivian Anderson is a recognized and respected Elder within our Whitecap Dakota Nation, the Saskatoon Tribal Council, and across all Dakota Nations in Saskatchewan. She is a fluent Dakota speaker with a strong Dakota cultural background, and has served as a Dakota language educator at Whitecap's elementary school...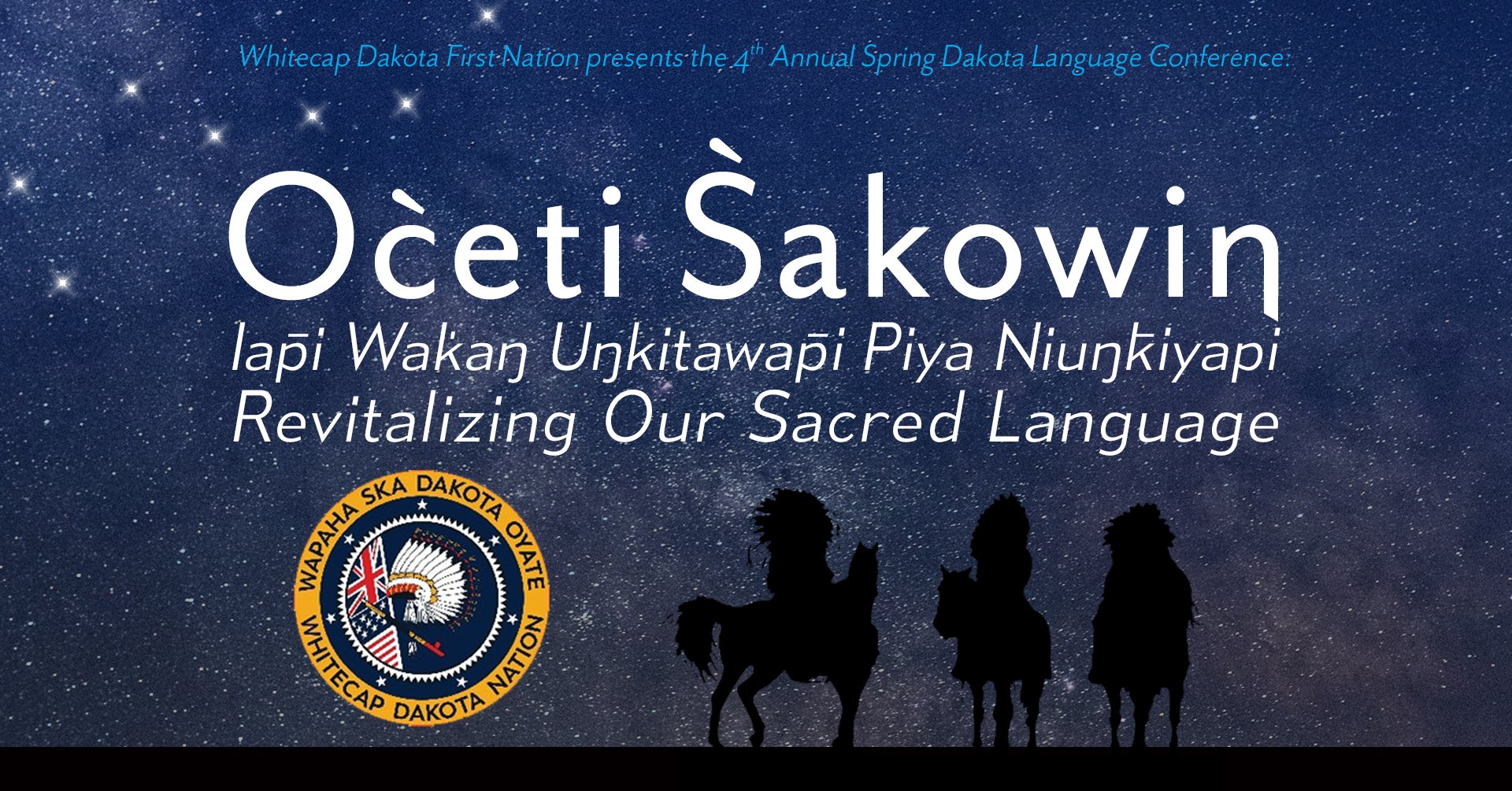 Posted on Monday, February 14, 2022 09:39 AM
Save the Date for the hybrid conference (Live & Virtual) 4th Annual Spring Dakota Language Conference.
A gathering to bring together the Oceti Sakowin - Seven Council Fires of the Dakota, Nakota and Lakota from across US and Canada to share in best practices in reclamation, revitalization, preservation and strengthening our languages. More details to follow in March 2022! If you require more information, contact:
dakotalanguagegathering@whitecapdakota.com