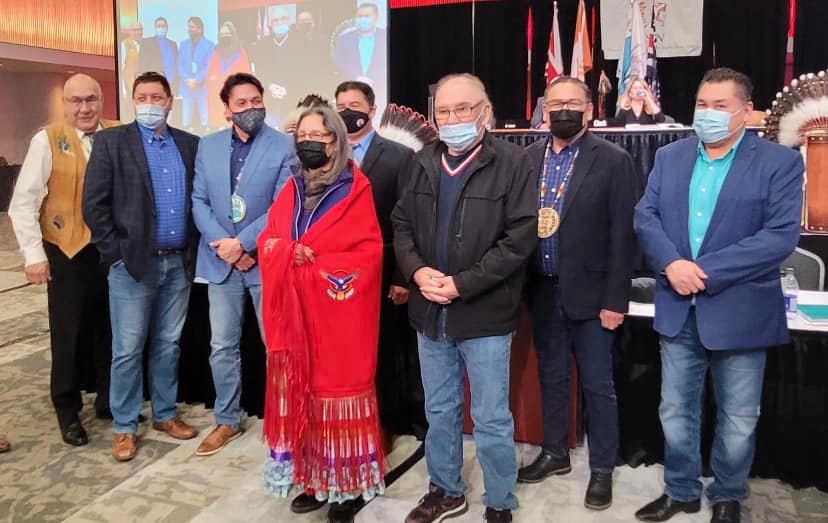 Congratulations to Senator Vivian Anderson as she took her oath of office on February 22, 2022 as the newest member of the Federation of Sovereign Indigenous Nations Senate. Senator Vivian Anderson is a recognized and respected Elder within our Whitecap Dakota Nation, the Saskatoon Tribal Council, and across all Dakota Nations in Saskatchewan. She is a fluent Dakota speaker with a strong Dakota cultural background, and has served as a Dakota language educator at Whitecap's elementary school for over forty years.
Chief Bear, Councillor Eagle and Councillor Royal were there to present her with a shawl and FSIN 3rd Vice Chief Aly Bear and 4th FSIN Vice Chief Heather Bear presented her with a star blanket.
We congratulate Senator Vivian and look forward to working with her.