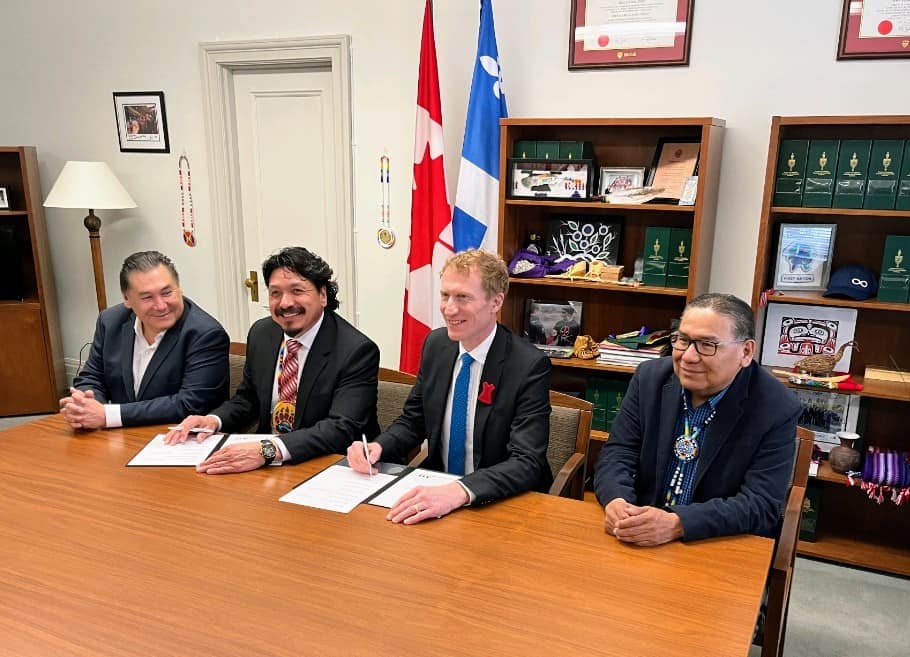 On Tuesday, May 2, 2023, Chief Darcy Bear, Councillor Dwayne Eagle, Councillor Frank Royal, and the Honourable Marc Miller, Minister of Crown-Indigenous Relations signed A Self-Government Treaty Recognizing the Whitecap Dakota Nation / Wapaha Ska Dakota Oyate.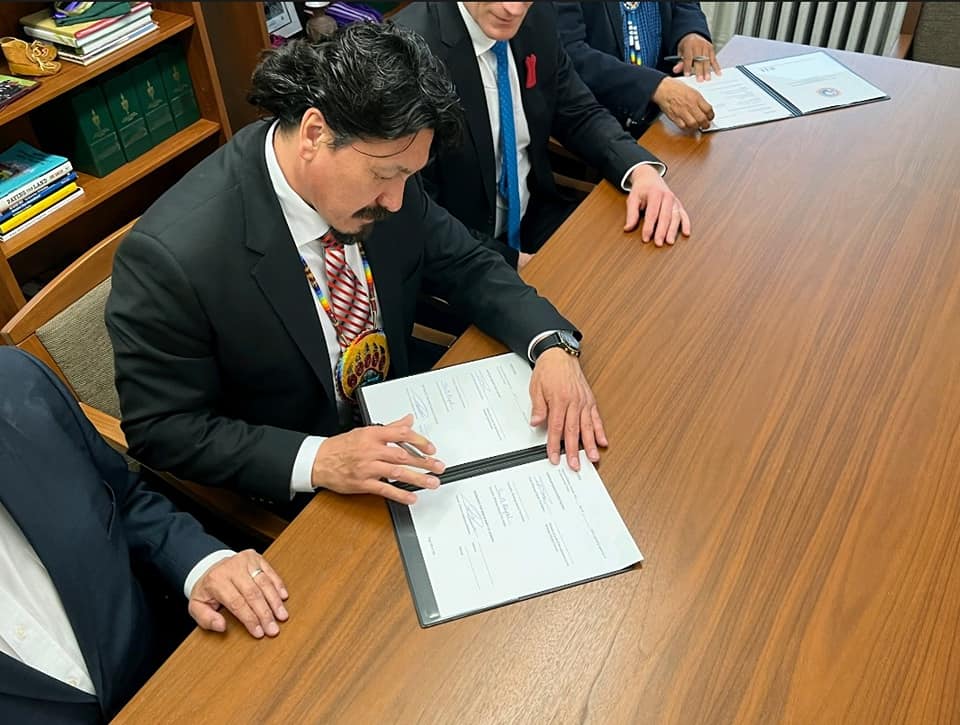 Co-developed by Canada and Whitecap Dakota Nation, this Treaty recognizes the Whitecap Dakota Nation as one of the Aboriginal Peoples of Canada, affirming their inherent right to self-government under the Constitution Act, 1982. Whitecap Dakota Nation's Treaty focuses on self-government and is the first of its kind in Saskatchewan. The parties have committed to build on this new Treaty relationship founded in reconciliation of Whitecap Dakota's rights in Canada.
By signing this Treaty, the Government of Canada recognizes that Whitecap Dakota Nation has jurisdiction and law-making powers on their reserve lands over governance, land, natural resources, membership, cultural matters, language revitalization and preservation, education, financial management and accountability, health and social services. Through this Treaty, WDFN can build on its success in creating economic opportunities and enhance community well-being for the benefit of its members for generations to come.
Whitecap Dakota Nation's Treaty is an important opportunity for Whitecap to move out from under the Indian Act, implement our right to self-government and ensure increased First Nation control over the decisions affecting our community.
Read the News Release here.